powerpoint animation
Templates | Animation | Multimedia | Scanning Tips | Presentation Tips | Embedding Flash | Screensavers
PowerPoint has a good set of built in animation tools and hyperlinking abilities - it's now possible to create a presentation that responds like a bespoke Macromedia Director project whilst still being editable (and it'll always scale to fill the entire screen). The only real restriction is that PowerPoint animation is a linear kind of thing - only one action at a time and no looping...
This changed slightly with the introduction of Office 2000 which now supports animated GIF images. Judicious use of these can add constant motion to every frame.
Alternatively it's possible to embed a flash movie into a PowerPoint frame with all of its animation and interactivity intact (PowerPoint 97 and above). By going this route PowerPoint suddenly becomes capable of truly interactive presentation. A great advantage of this method is that file size is kept to an absolute minimum and since the animation is embedded into the PowerPoint presentation you only need to distribute a single file.
The only downside to the flash route is that these animations cannot be edited without returning to the source file, producing a new .swf and re-embedding it into your PowerPoint show.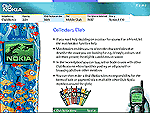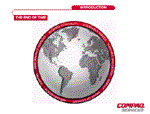 additional services:
Bespoke animation - including embedded flash or animated gif images
Custom clipart design
Convert your logo into a true type font
Slide imaging
Full conference AV production & support
Advice on presenting & projection
Converting a powerpoint file into a screensaver